Follow @JenningsArgwing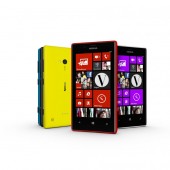 Someone once said that "smartphones that cost ksh10,000 sell like a piece of cake". And I concur with whoever made that statement.
The introduction of android phones to the kenyan market towards the end of 2010, resulted in a war of supremacy with Huawei Ideos opening doors for the Samsung Galaxy pocket,Techno N3 and Sony Ericsson. It was quite challenging for most manufactures to outdo each other given that the gadgets always ranged at a similar price of between ksh8000-ksh10,000. Others like Techno, Samsung and Nokia had to introduce models that supported dual-sim. While some worked on the same designs to make them sleeker and sleeker for example the latest model of Huawei, Huawei Ascend Y100, which was sleeker than the Ideos. But one unique character with the Kenyan market is that it will always go for the same features at a the same price range. You witnessed those huge sales made by Nokia on its Asha series, Techno with its Techno N3, Samsung with its galaxy pocket duos among others.
But Nokia seems to have mastered its kenyan and East African market at large. Nokia phones are known for their durability, longer battery life, improved camera megapixels among others.
To counter the influx of other competing gadgets, the Finnish company launched the budget-focused Nokia Lumia 520, 620,720,820 and 920 series.
The Nokia Lumia 720 model, which I am going to focus on today, runs on Windows 8 and hence referred to as a Windows Phone 8.
The entire Lumia family has good looking gadgets. They speak in one body language which includes polycarbonate unibody with curved edges, curved screen around the edges, and a distinctive plastic finish.
The looks of Nokia Lumia 720 smartphone is much better than others. It has taken bits of designs from its siblings and kneaded them together to create something far more admirable.
The 720 smartphone is smaller, sleeker and lighter than 920; it weighs about 128g and is 9mm thick.
It comes in a variety of colors e.g. yellow, red and purple. The color extends from the rear to the sides of the device while the front is covered by a 4.3-inch display slab of glass protected by Gorilla Glass 2, giving it a sleek and premium feel.
It has a Qualcomm 1GHz dual-core processor. The screen sensitivity is very high that it can be operated even while wearing a glove! Swiping from bottom upwards, reveals lively user interface with flexible live tiles.
These are bubbly icons listed vertically with installed apps that usually get updated in real time.
The OS has been optimized for smooth running of the operations to avoid lagging.
Unfortunately, for a worthy gizmo like this, there's sheer injustice in it with a 512MB RAM, which slows down downloading of applications and triggers incompatibility in some.
The People and Me hubs is basically what makes it sell. Social network features have been integrated such that you can be able to view all your friends updates in one place as well as posting your own updates on the same platform.
There are basic software bundles in 720 by Nokia which are helpful, like the HERE Maps, Local Scout, HERE Drive and City Lens- all largely revolving around the maps service.
Visual indication
The City Lens provides a more visual indication of where you are and the nearby locations you need. On the Lumia screen one is shown the view from your camera, with each business laid on top as a dot and as you move the camera around, you will see where your chosen spot is and can simply walk towards it.
Another feature is the Kid's Corner, which allows one to create a separate homescreen for one's children by choosing appropriate content for this section without compromising your privacy.
Other Features
Nokia Mix Radio.
Music to your ears, for free. Stream your favourite tunes to your phone for free with Nokia Mix Radio.
Nokia Gig Finder
Used to find events nearby, then buy tickets and send Facebook invites to your friends.
JBL PowerUp Wireless Charging Speaker
. (Data transfer charges may apply.Check with your provider)
Powerful features
Front and back wide- angle cameras, extra long battery life and a touch screen that works even with gloves or long fingernails.
Specifications
Dimensions
Height: 127.9 mm Width: 67.5 mm Thickness: 9 mm Weight: 128 g
Display
Display size: 4.3 '' Display technology:IPS Touch screen technology: Super-sensitive touch Photography Main camera sensor: 6.7 MP
Power management
Maximum 2G talk time: 23.4 h Maximum 3G talk time: 13.4 h Maximum 3G standby time: 520 h Music playback time: 79 h Wireless charging:Yes, with accessory cover Main camera sensor: 6.7 MP Display size: 4.3'' Processor name: Qualcomm Snapdragon™ S4 Maximum 3G talk time:13.4h Maximum 3G standby time: 520h Music playback time: 79h
Performance
Do more. Wait less:Tap into faster performance. The Qualcomm Snapdragon™ processor CPU cores enable extra performance when you need it and puts you in charge of running the most demanding applications, including gaming, photography, as well as business and personal productivity.
Power consumption
Less charging. More doing: The Qualcomm Snapdragon™ processor unique asynchronous technology enables each core to power up and power down independently, resulting in maximizing core performance level without wasting battery power.
Technology
Beyond mobile. And beyond all expectations: Qualcomm Snapdragon™ S4 processor is a highly integrated, mobile-optimized system on a chip that delivers dynamic, immersive experiences and powerful, battery-friendly performance that can put new possibilities in your hands.
This device cost KES 29,899 from the MidcomStore All shipping done for free within Kenya within 48 hrs.
Continue Reading ->>